LBJ Bust 9.5" w/Bronze Finish from 1966
This 9.5" bust with a bronze patina of President Johnson was sculpted from life by artist Jimilu Mason at the White House in 1966. It comes in original box and packaging and a Certificate of Authenticity. Scroll down to learn more about the bust.
Ruth Goerger, Associate Curator of Digital Interpretation, gives a virtual walk-through of "Gifts & Giveaways" exhibition that features the LBJ bronze bust. 
On December 23, 1967, President Johnson gave his bronze bust to Pope Paul VI as a gift during a visit to the Vatican.   
All proceeds from the Store at LBJ sales benefit programming, exhibits, and educational initiatives at the LBJ Presidential Library.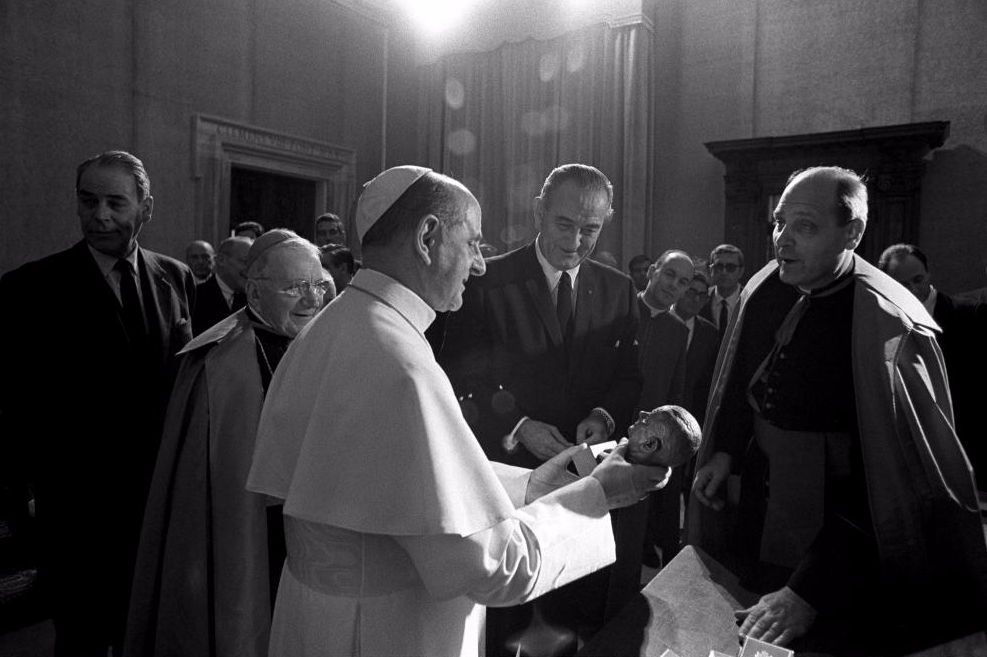 ← Return to the back office
Please place your order no later than Dec. 18th if you need it to arrive by Dec. 24, however shipping times are not guaranteed
Hide