Purchase your 2021 White House Historical Association ornament honoring President Johnson here. On-site pick-up available.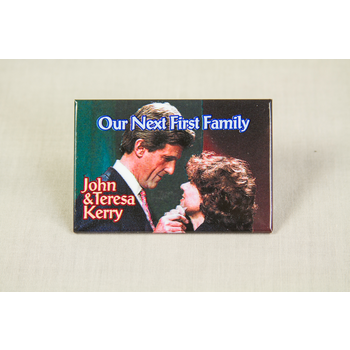 Kerry Our Next First Family
Original 2004 campaign item 3x2 inch. John Kerry was Secretary of State from 2013 to 2017 and U.S. Senator from Massachusetts from 1985 to 2013. Kerry was the 2004 Democratic Party nominee for President.
The Store at LBJ
Address
The Store at LBJ
2313 Red River Street
78705 Austin