Scroll down to sign up for The Store at LBJ newsletter.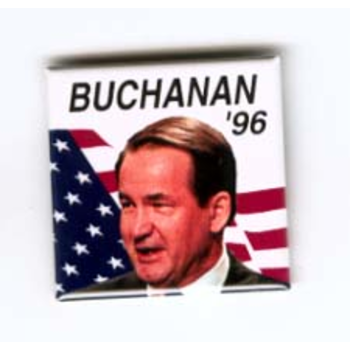 Buchanan '96 Square Pic
Authentic, original campaign button. Red, white, and blue background with photo and black lettering "Buchanan '96." All campaign items are in good vintage condition.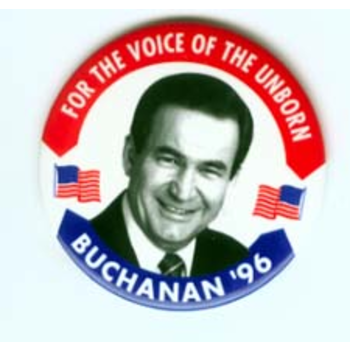 Buchanan Voice of Unborn
Original 1996 campaign button. Pat Buchanan is an American conservative, political columnist and author. He was an assistant and special consultant to 3 U.S. presidents. He unsuccessfully sought the Republican presidential nomination in 1992 and 1996.
The Store at LBJ
Address
The Store at LBJ
2313 Red River Street
78705 Austin