Our online store is open and shipping weekly. Curbside pick-up is available on Fridays from 10 to 2.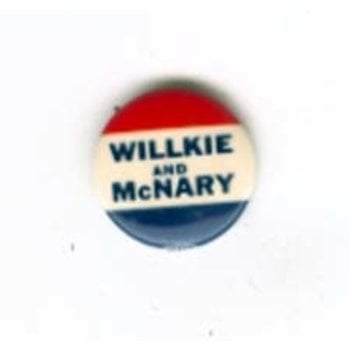 1940 Willkie McNary Campaign Button
Authentic, original 1940 campaign button 1 inch in diameter. Wendell Willkie, a lawyer and corporate executive from Indiana, was the 1940 Republican nominee for President. Charles McNary was a Republican U.S. Senator from Oregon from1917 to 1944.
The Store at LBJ
Address
The Store at LBJ
2313 Red River Street
78705 Austin