Scroll down to sign up for The Store at LBJ newsletter.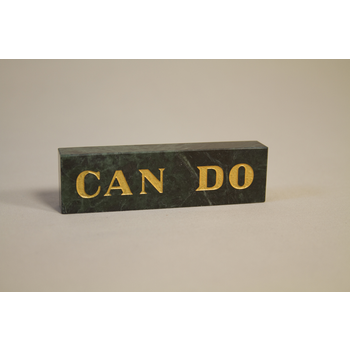 Can Do Paperweight-Replica
This faux marble paperweight is a replica of the one on Mrs. Johnson's desk, currently on display at the LBJ Presidential Library. Purchase includes description of the original's history and translation of the Mandarin characters on the reverse.
Pewter LBJ Hat Pocket Charm
LBJ embodied social justice and reform for all Americans. Give the gift of that inspiration with this custom pewter pocket charm and take the spirit of LBJ in your pocket. The charm is a replica of a design used as gifts given out during LBJ's Presidency
The Store at LBJ
Address
The Store at LBJ
2313 Red River Street
78705 Austin