Scroll down to sign up for The Store at LBJ newsletter and our 50th Anniversary flash sale alerts.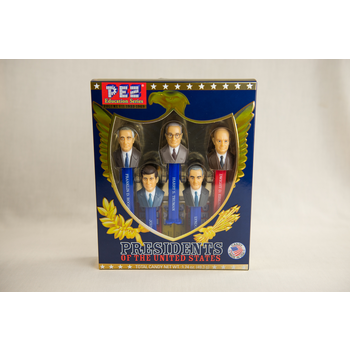 Pez Presidents Set Vol. 7
Set of 5 Presidential Pez dispensers and candy, featuring Franklin Roosevelt, John Kennedy, Harry Truman, Lyndon B. Johnson, and Dwight Eisenhower.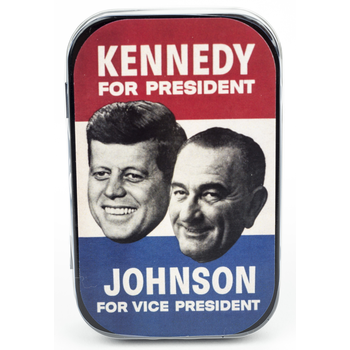 JFK and LBJ Mints
Custom mint tin featuring a campaign poster design from the Kennedy-Johnson 1960 Presidential Campaign.
The Store at LBJ
Address
The Store at LBJ
2313 Red River Street
78705 Austin