The Great Society is YOU.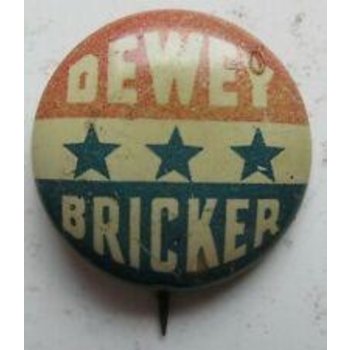 1944 Dewey Bricker Presidential Campaign Button
Authentic, original 1944 presidential campaign button. Thomas Dewey was Governor of New York from 1943-1954 and the Republican nominee for president in 1944 and in 1948. His VP running mate in 1944 John Bricker was Governor of Ohio from 1939 to 1945.
The Store at LBJ
Address
The Store at LBJ
2313 Red River Street
78705 Austin