Our online store is open and shipping weekly. Curbside pick-up is available on Fridays from 10 to 2.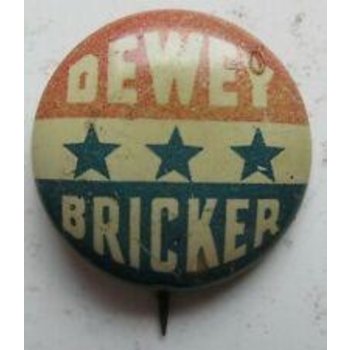 1944 Dewey Bricker Presidential Campaign Button
Original 1944 presidential campaign button 7/8th inch in diameter. Thomas Dewey was Governor of New York from 1943-1954 and the Republican Presidential nominee in 1944 & 1948. His running mate in 1944 John Bricker was Governor of Ohio from 1939 to 1945.
The Store at LBJ
Address
The Store at LBJ
2313 Red River Street
78705 Austin