Scroll down to sign up for The Store at LBJ newsletter.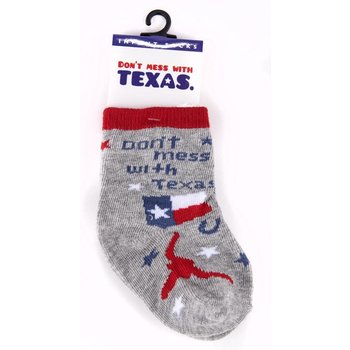 Don't Mess w/Texas Infant Socks
Don't Mess with Texas infant socks inspired by the popular 1980's campaign to reduce Roadside litter. Let your baby speak for nature while keeping their little feet warm.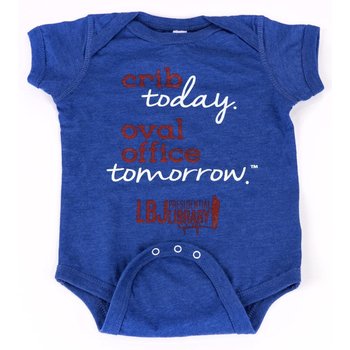 Crib Today. Oval Office Tomorrow
Keep your baby inspired and warm with this soft cotton blend LBJ Library Presidential onesie. Crib today, oval office tomorrow!
The Store at LBJ
Address
The Store at LBJ
2313 Red River Street
78705 Austin