PLEASE NOTE: OUR ONLINE STORE IS CLOSED UNTIL FURTHER NOTICE DUE TO COVID-19 CLOSURE. Please visit LBJLibrary.org or our social media channels for future updates.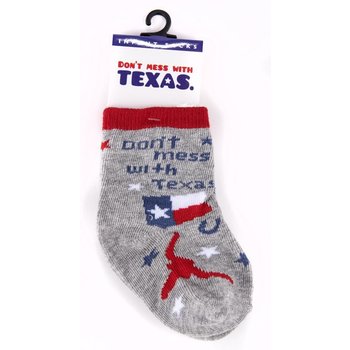 DON'T MESS W/Texas INFANT SOCKS
Don't Mess with Texas infant socks inspired by the popular 1980's campaign to reduce Roadside litter. Let your baby speak for nature while keeping their little feet warm.
LBJ Museum Store
Address
The Store at LBJ
2313 Red River Street
78705 Austin